Synthetic grass was first manufactured during the 1960s by the Chemstrand Company, later known as Monsanto Textiles Company. The artificial grass produced then was known as ChemGrass and later as AstroTurf. These materials were made using the same process used in making carpet. Over the years, several innovations have been made in the manufacturing process, using better materials and designs. The result is that artificial grass now has a look that's as close to real grass as possible.
Synthetic fibers
An engineered fiber in artificial grass improves its resilience to traffic, durability, and natural look. Synthetic fibers are woven together to create grass-like surfaces. Artificial grass strands come in different colors and lengths to replicate natural turf. The process of manufacturing synthetic grass involves a series of steps, including melting plastic through a steel plate, which carries strands of plastic through water and a pully system.
The first synthetic turf used nylon fibers. The material is the strongest and least susceptible to damage due to heavy foot traffic. Today, most artificial grasses are Manufacture Using Polypropylene thermoplastic or Polyethylene thatching. These durable polymers are highly resistant to UV light and chemical solvents. This is a good choice for high-traffic areas. Synthetic grass made from these materials can last for years, but you must check the quality before purchasing.
As for durability, synthetic grass is not able to stand up to constant exposure to extreme weather conditions. Exposure to sunlight and excessive rain can degrade artificial grass fibers. However, if you plan to install artificial grass under favorable conditions, these fibers will likely last for a long time. And they are recyclable. That is a plus for your wallet. And if you're a skeptic, you can find out more about the durability of synthetic grass by checking the e-qual(r) certification label.
Polypropylene
The least expensive of the artificial grass fibers is polypropylene. This material comes in a variety of colors and styles. Unfortunately, it's not the best option for long-term outdoor use due to its low melting point and tendency to break down easily. For this reason, it's generally only suite to smaller areas and spaces that will not require a large surface area. And because polypropylene doesn't last as long as other materials, it's not an ideal choice.
Artificial grass can be made from many synthetic materials, including recycled rubber tires. It's Manufacture to mimic natural grass as closely as possible. The newer varieties are design to look similar to the real thing and are becoming more common in residential applications. They have no harmful effects on children or pets, and the rate of injuries in playgrounds is significantly lower than that of grassland. In fact, artificial turf is now use extensively for both residential and commercial purposes.
Synthetic grass carpet
Many people use synthetic grass carpet on boat decks, in garden terraces, or at the entrances of hotels and restaurants. Grass and Green, for example, are decorative rugs made from synthetic grass. They can resist fading, mildew, and UV rays. Other options include Ecolo carpet, which is a high-performance mat that has draining pads and is UV resistant. Astroturf mats are a durable and highly functional alternative to grass for heavy traffic areas.
When shopping for a synthetic grass carpet, look for one that has a deeper pile, like that of natural grass. The deeper the pile, the more realistic it will feel under your bare feet. Also, check to see if the rug has a backing, which will make it more flexible and add extra cushioning for your feet. Finally, look for a thick backing, which makes it soft on your feet. Finally, you should try on samples to determine the look and feel of the synthetic grass rugs that you're interested in.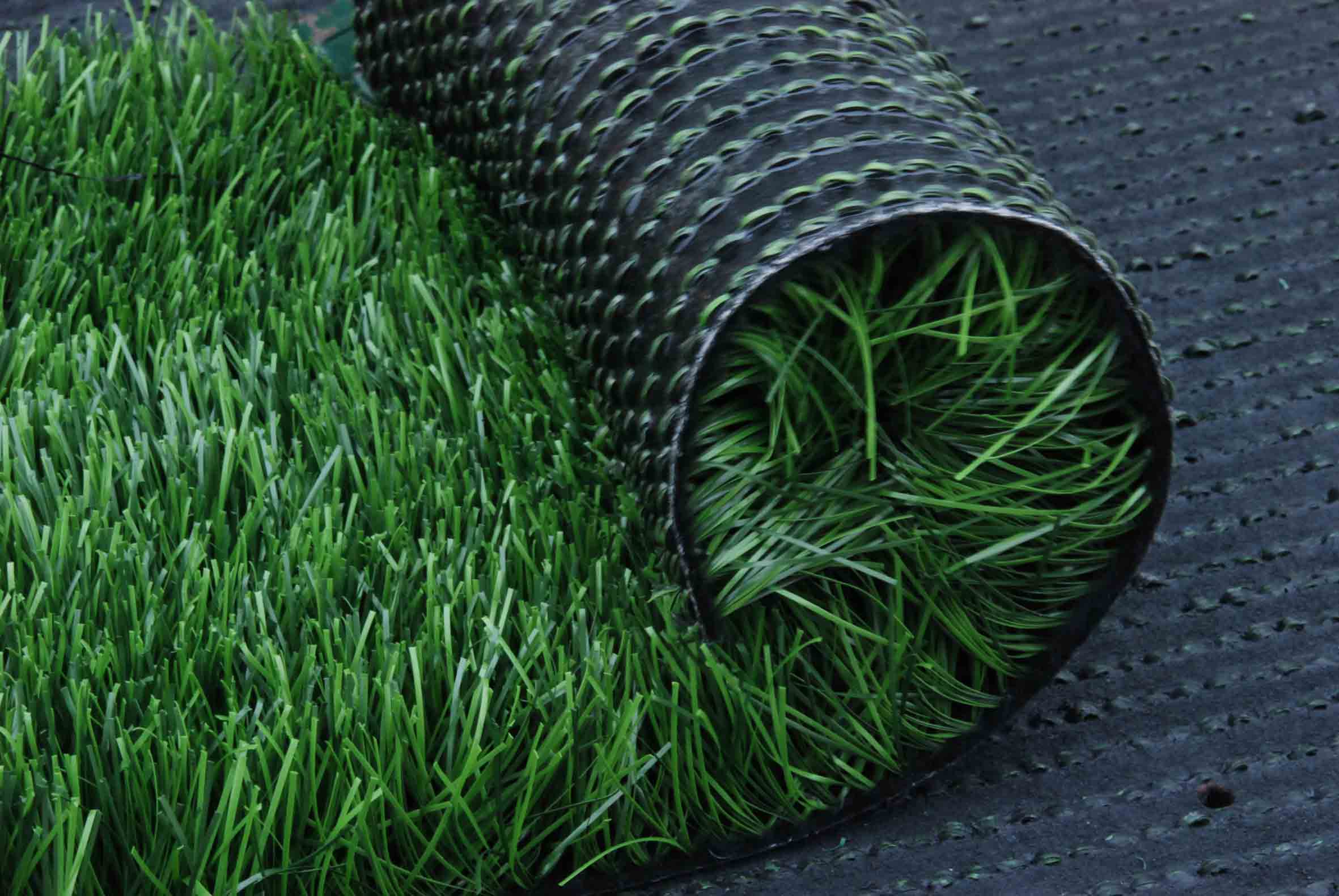 Unlike natural grass, synthetic grass carpet is durable and fade resistant. You won't have to worry about your pet peeing on it because it'll simply move through the perforated backing of the carpet. The fibers are also UV-resistant, so your pet can walk on it without destroying the lawn. Furthermore, unlike outdoor carpet, grass carpet doesn't stretch. You can install it over an existing carpet or hard floor.
Synthetic grass infill
For your artificial grass to last the longest, you will need a proper underlay and infill. Both work to keep your grass upright and add stability. Having good stability is important because artificial grass can shift as the temperature changes. Ensure that your synthetic grass has the right infill for the job by identifying the amount of foot traffic you expect it to see. The following information will help you choose the right infill for your turf:
Unlike natural grass, artificial grass infill is essential to help prevent the blades from shifting. It keeps the blades upright and acts as a ballast against high winds that could lift them. Additionally, the infill keeps the artificial grass from curling or wrinkled. However, infill is not without its disadvantages. When you install an artificial grass, you need to use the proper amount of infill to avoid tearing the grass blades or causing it to wrinkle. Furthermore, if you do not maintain your turf properly, it will be susceptible to weeds and dirt buildup.
While there are different types of infill for artificial grass, the most common type is rubber. This type of infill will replicate the texture of natural grass and add volume to the turf. However, it can trap heat and spread dust when regularly walked on. Rubber can also be hot for the paws of your pets, and it will absorb pet odor and bacteria. You should avoid using rubber infill in areas with high foot traffic.
Cutting Edges
To seam two synthetic grass rolls, first cut the edges straight. Then, place the two rolls next to each other on the base. Be sure to match the cut lines and tuft lines to make the seams virtually invisible. To add more security, make sure to secure the edges of your artificial grass with landscape staples. In this way, the seams will not show when people walk or play on it. You should also check the electrical lighting before infilling it with synthetic grass.
Infill is a key component for installing artificial turf. Unlike natural grass, synthetic grass does not grow up and maintain its shape. Synthetic grass infill prevents this from happening by providing extra cushion to your lawn. Without infill, your fake grass will not drain liquids properly and won't be able to keep its shape. In addition to ensuring that your fake lawn retains its shape, infill also helps it last longer. These are The Things you should keep in mind before you buy High Quality Artificial Grass.